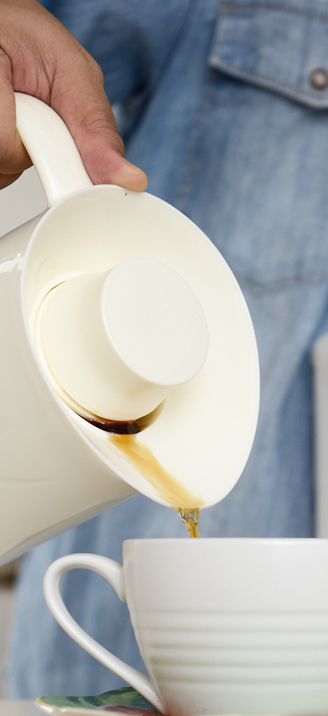 Who We Are
Co-founder: Keith
Loves: building & design, sashimi, cruises
Speaks: English, Mandarin, Japanese

Keith is an ardent foodie, traveller and tour guide all rolled into one. With his photographic memory for details and a great sense of humour, he is ever ready to exchange tips with you over exotic sashimi – or local wanton mee. A d.i.y. enthusiast, he pores through books and manuals tirelessly to set the direction for the upcycled furniture at our little white house.
Co-founder: Jewel
Loves: aesthetics & culinary, kitties & doggies, fresh roses
Speaks: English, Mandarin, Japanese

Jewel finds fulfilment in beauty. She is excited by colours, aromas, flavours and textures, and the ''explosion'' when they all come together – whether in a room or in the mouth. She seeks to create and find beauty in everyday living. And our little white house is her incubator for all things beautiful.
Co-founder: Sin Hang
Loves: tech gadgets, sashimi, tailored shirts
Speaks: English, Mandarin, Cantonese, sign language

While holding a full-time job as a market researcher, he decided to venture into the tourism industry by setting up a b&b with 2 friends. As a hospitality host at our little white house, you see the other side of Sin Hang – relaxed and fun. He is thrilled by the little surprises and adventures while travelling solo, but he also welcomes a stimulating conversation anytime.