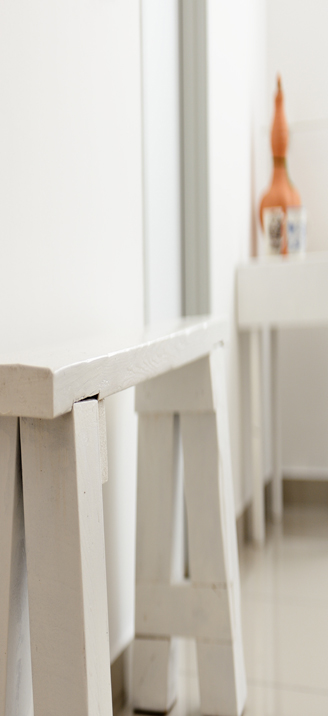 Custom made Beds
We understand that the essence of a B & B lies in her breakfast and beds. With the comfort of our guests as top priority in mind, we did extensive research to arrive at a selected few designs that boast both ergonomic functions and stunning aesthetics. To materialize our dream beds, we collaborated with a local manufacturer. Ths is in line with our endeavour to keep importing to a minimum so as to reduce our carbon footprint.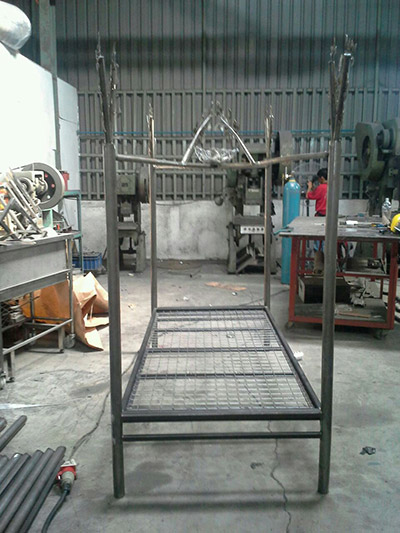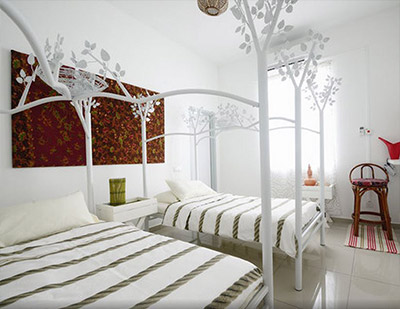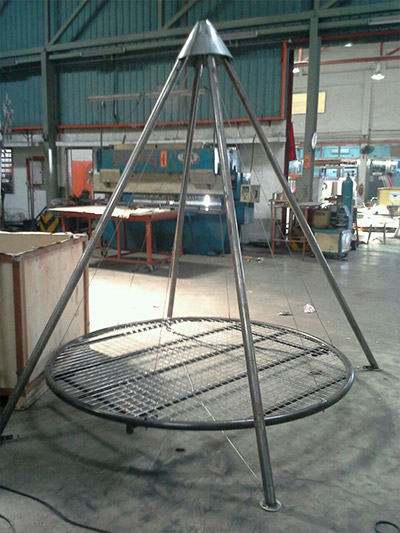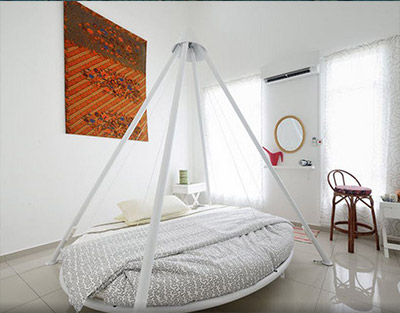 Recycling
Recycling is a tried-and-tested way of protecting our resources, and our furniture is a testament to that. Some of our furniture is recycled from local five-star hotels. Woodpecker in Tampoi is a jewel of a shop, specializing in second-hand furniture. With our sleeves rolled up, we made over these vintage pieces, so that they look as good as new!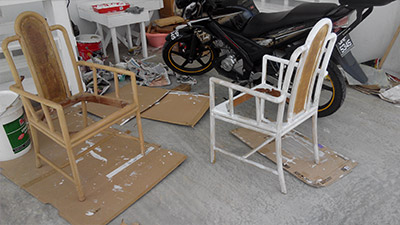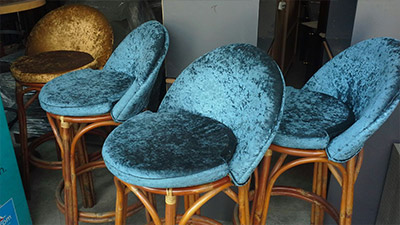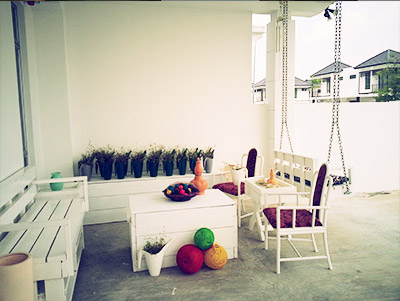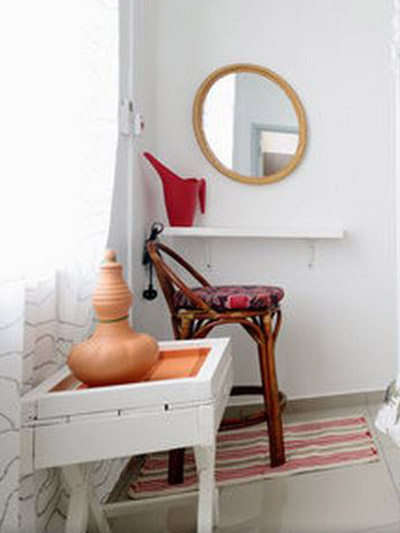 Upcycling
"While brainstorming for ideas of unique yet environmentally friendly furniture, we got the inspiration to make furniture from recycled wooden crates.

Unfortunately, we then realized that most of the used crates and pallets in Malaysia have been so roughly handled that they are no longer suitable materials for furniture. Thus we had to seek an alternative.

For starters, we purchased new, treated wood pallets from a local supplier. After doing our own measurements, we painstakingly dismantled some of them, then sanded, nailed and assembled them, piece by piece. As a finishing touch, we painted them pristine white using low VOC (volatile organic compound) paint to reduce allergies. These are the hand-made dining tables, chairs, reception counter, shelves, bedside tables and food preparation islands that you see at our Eco B&B.

At the same time, our friend, Dr Edwin has a horse farm which is relocating and he readily gave us the wood from the stables. Since the wood from the stables is sturdier, making them great candidates for bulky furniture, we decided to upcycle them into outdoors furniture like our swing, patio set and garden set.

It is not an exaggeration to claim that all the furniture you behold and touch at our little white house is the fruition of 5 months of labour and perseverance."