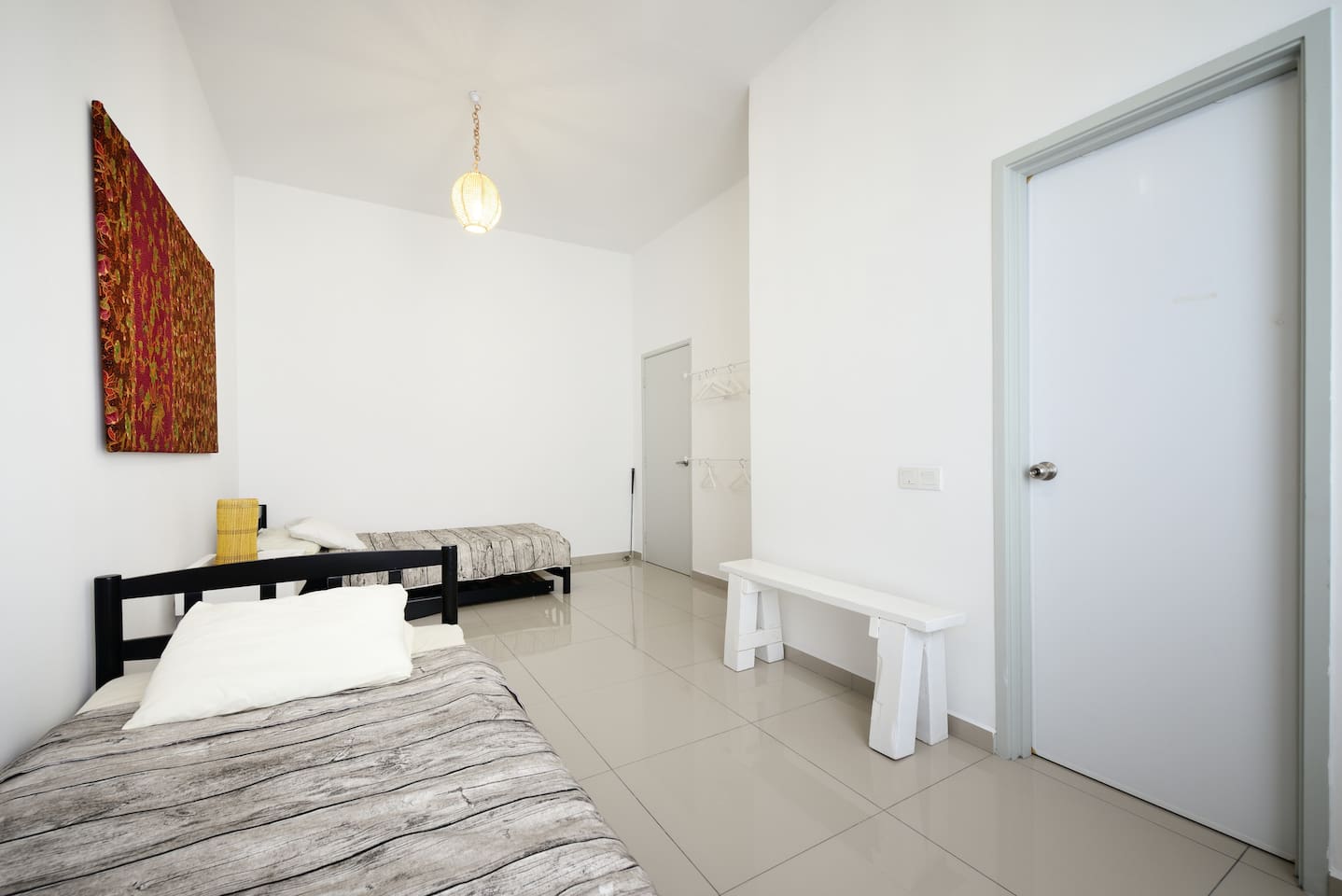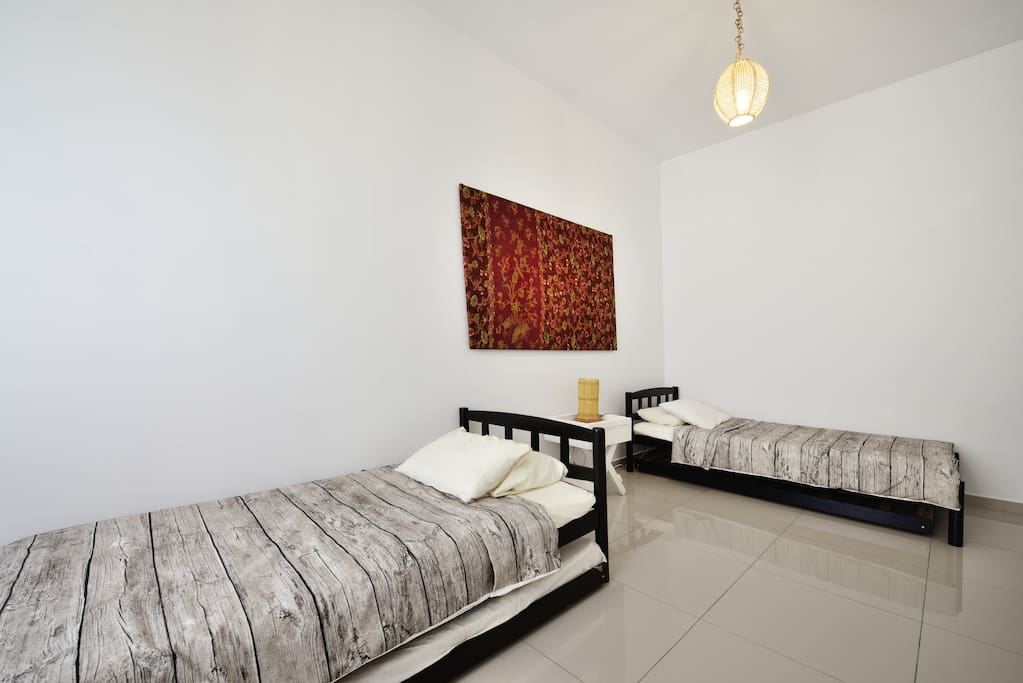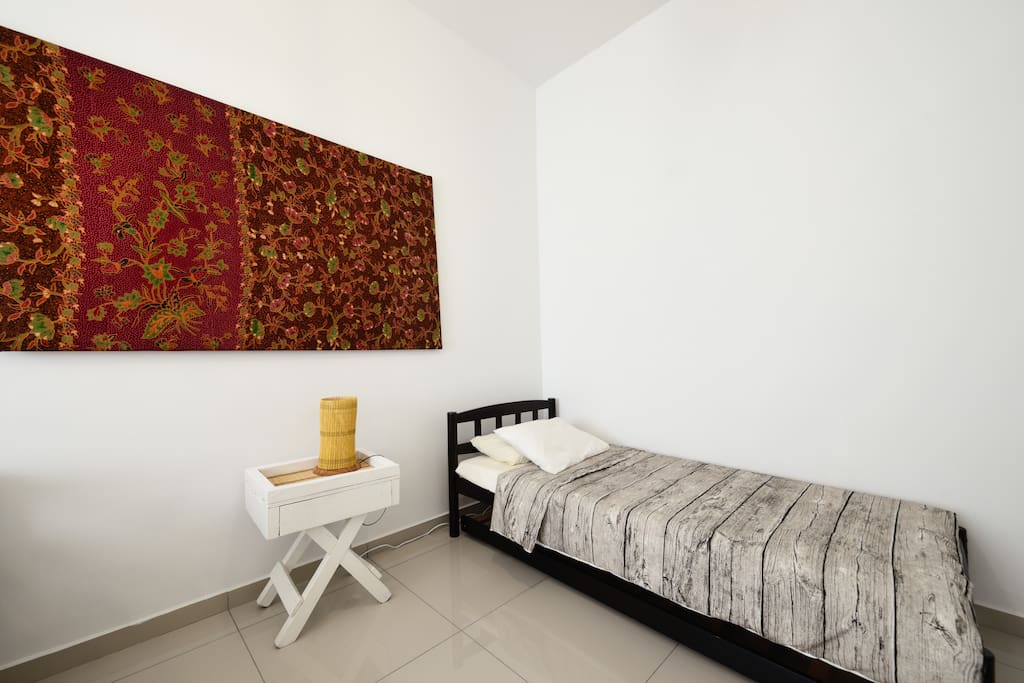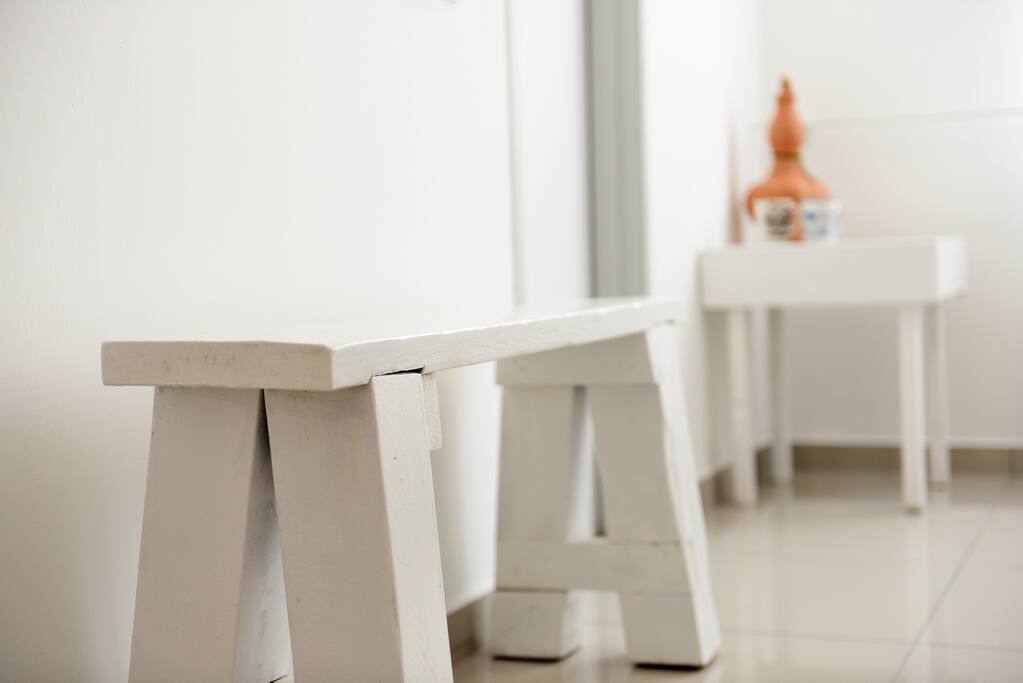 Sonata Room

The Sonata Room fits 2 guests comfortably.

Our Bed
The Sonata Room fits 2 people comfortably, and is able to host up to 4 guests. After a comfortable night on our solid wood single beds, enjoy our full vegetarian breakfast (Belgium deep pocket waffles+juice+local fruits+Liberico coffee+ organic breakfast tea) to get ready for your next day of travel.

Our Breakfast
After a therapeutic night in the Sonata Room, wolf down a wholesome vegetarian breakfast (organic Belgian deep-pocket waffles + juice + local fruits + local Liberico coffee + organic breakfast tea) to prep yourselves for a new day of adventure.

Our Belief
At Eco B & B, we believe life is about striking a balance: travellers can enjoy little luxuries and be eco-minded at the same time. We make a conscious effort to reduce carbon footprint through an extensive use of locally sourced raw materials and products. The message behind our vegetarian breakfast is that everyone can make an impact on the go-green movement in their everyday lives. We embrace like-minded travellers to join us on this journey in making our world a better place. Guests can enjoy full privacy in the bedroom and en suite bathroom. Local brands of shampoo and body wash, bath towels and a hairdryer are provided.

In the communal area, lounge comfortably in our labour of love. 90% of our furniture is handmade, using locally-sourced wooden pallets and other natural materials like banana fibre and recycled wood from a local stable. Guests with sensitive noses and delicate skin can rest assured that the paint we use on our walls and furniture is low VOC and environmentally friendly.

Guests can do breakfast either in air-conditioned comfort, or al fresco in our spacious organic vegetable garden. A pretty handmade swing at the porch uplifts your spirits anytime of the day/night.

Throughout the day, complimentary tea bags, coffee bags, hot water and cool lemon-infused water are available in the hall. In every room, cool water is provided.